Perspective is lacking.
"It wasn't this way before," admitted Edna Jaques in a soul-baring article in Chatelaine magazine in November 1937.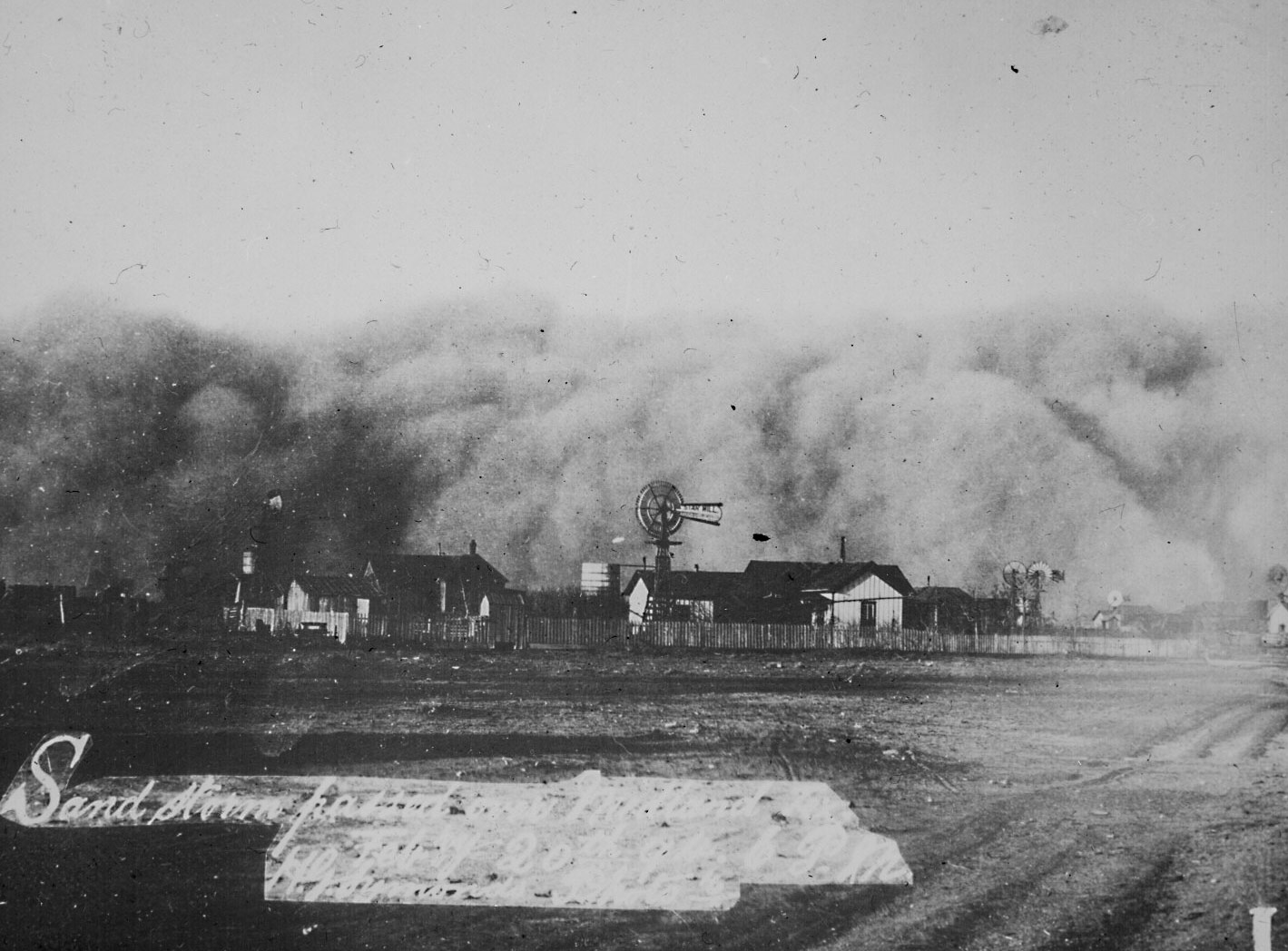 After nine consecutive years of unrelenting drought, the Briercrest Saskatchewan poet found herself "whipped" and "not ashamed any more" to admit it.
Severe dry spells had always been a feature of prairie settlement, appearing on average every 20 years or so.  The 1930s, however, were memorable for both the persistence and extent of the drought.
While other provinces, in particular Ontario and Quebec, were recovering from the Great Depression, Saskatchewan experienced its most far-reaching drought in 1937. Not even Prince Albert was spared.
Jaques, who was 11 when her family homesteaded in the Moose Jaw area in 1902, had never known the land to be so desolate. Drought had reduced Briercrest to "gray ashy wastes that once were fields, white alkali flats that once were blue simmering lakes."
The story was the same across the scorched southern prairies. Some fields were so patchy that harvesting seemed a terrible joke.
Saskatchewan's total wheat production dropped by a third during the 1930s even though wheat acreage increased by more than a million acres during the same period. In other words, more cropped land was actually producing less wheat. The 1937 wheat harvest was a paltry 2.5 bushels per acre.
Jaques scanned the heavens daily in search of the promise of rain, but it never came — only a few scattered drops. "Today the sky was almost a black blue," she wrote in frustration. "You would think a million tons of water would be held in its inky depths, but it was only dust and wind."
That was Jaque's other lament. "Drought never comes alone."
Hot, drying winds scooped up loose topsoil into dust blizzards that made outside activity nearly impossible. An estimated quarter of a million acres of Saskatchewan land was blowing out of control by the mid-1930s.
"The air was murky and thick … that made it hard to breathe," Jaques recalled after one dust storm struck the community. "Your heart pounded against your ribs in a sickening thud."
Darkness at noon was not uncommon, while churning dirt piled up in drifts along buildings, fence lines or ridges. The "driven soil" was a temporary visitor, Jaques observed, "nesting for a few days until another wind comes up to move it somewhere else."
Homemakers faced a frustrating battle trying to keep the dust out of their homes, placing wet rags on window sills and hanging wet sheets over doorways. But it still managed to seep through, depositing a thick film on everything. Tables were often set with the cups and bowls upside down, a temporary response that became a lifelong habit for some.
The ever-present dust also affected people's health. Jaques attended a town meeting where half the women were suffering from "dust fever."
"Their faces were swollen and red and broken out," she reported, "but they'd blow their noses in unison, in duets and trios and choruses and laugh about it."
They all knew, though, that their brave front was a public mask — a way of consoling each other and finding comfort in the belief that next year would be better.
Behind closed doors, it was a different story. "They cry at home," Jaques commiserated, "cry over shabby children and poor food and dead gardens."
Kids continued to play on the street, seemingly oblivious to how Briercrest had been staggered by depression and drought. But as Jaques noted, children, especially the younger ones, had known nothing else — not even "what rain is."
The experience was never forgotten. The spectre of drought haunted people for years to come. "We'll pull through," Jaques bravely affirmed.  "But we'll never be the same again — the price of it had been too high."
Her poetry bore the imprint of what she lived through.
Edna Jaques published over 3,000 poems during her lifetime — many noted for their unvarnished realism. Indeed, her verse found a receptive audience in newspapers and magazines in the 1930s and 1940s.
"The Farmer's Wife in the Drought Area" was one of her more popular Depression poems: "The garden is a dreary blighted waste/The air is gritty to my taste."
The lines may not have been elegant, but that was Jaques' appeal.  There was nothing elegant about a dust storm.